Oak? No, elm wood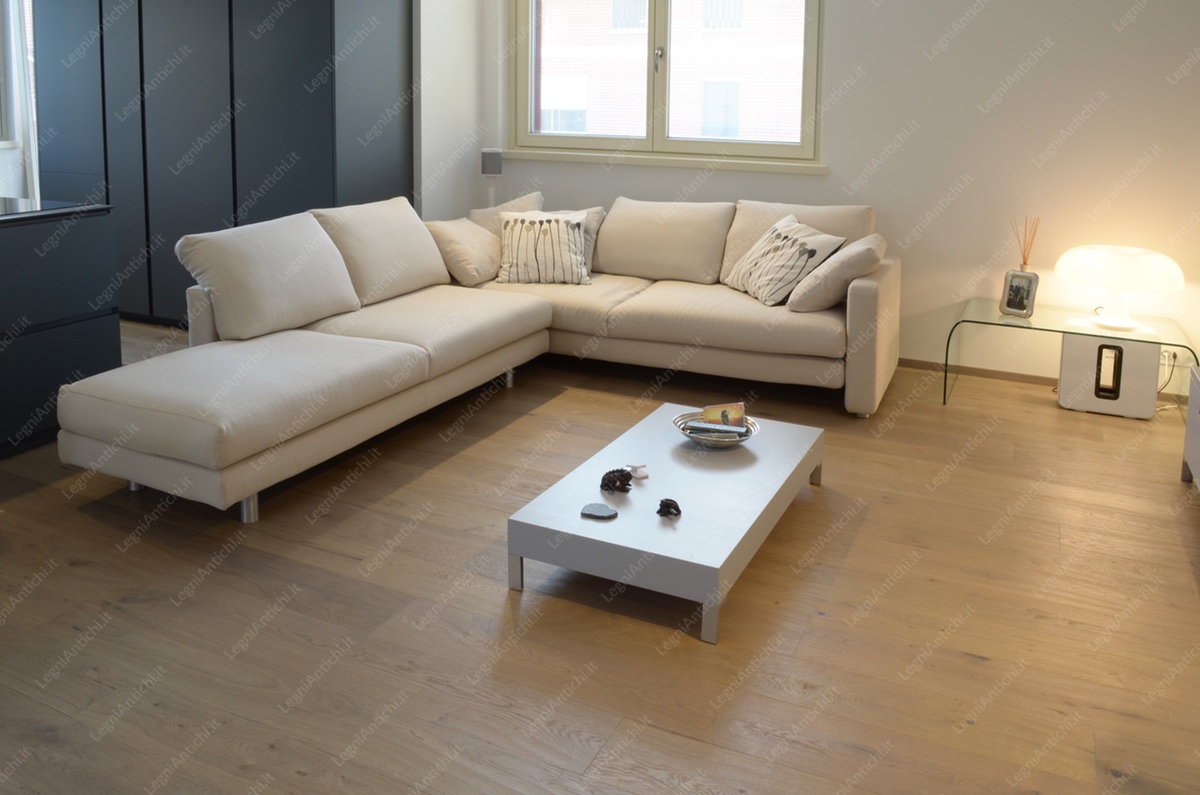 Parquet in reclaimed Elm wood, similar to Oak
This photo is an example of our studio to condition old wood found at the customer's home and made with high thermal and acoustic insulating power, with a drying period in our dryers and conditioning cells.
The slightly gray tone of the wood essence, is due to the wood which was deeply impregnated during our treatments.
It was then finished with seven layers of liquid wax in order to make it opaque, but impermeable to any liquid. A combination of our way of studying drying for each type of wood and the liquid wax passes given here in the sawmill – in order to give a already pre-finished product that does not need any maintenance over time.
The exclusivity of our study and realization on the wood supplied by the customer is also given by the aesthetic aspect, planed manually and by hand. So not duplicable. A unique result, a unique parquet.
The study and implementation is based on the customer's thinking who in this case wanted a luxurious but rustic look. Refined but with natural wood. In fact, he decided to "continue" the wood on the wall to have greater thermal and acoustic insulation, and save money in the energy management of the house, by slightly changing the gray tone between parquet and wall covering: walls slightly more ash-colored – more impregnated in our dryer – parquet, more natural and woody color, always treated in our sawmill.
This wood that photography makes appear similar to Oak wood is actually an elm wood.
An old elm wood: it was an old plank found in this house, prior to the building renovation, which led to this result. Our careful eye and the help of the designer and the good taste of the customer have allowed us to give new life to elm wood, and to have a unique, exclusive result, unlike a pre-finished oak, standard and homogeneous.
Recovering old wood sometimes pays off on all aspects.
You just need to have the study and culture of wood material behind you, and dryers and conditioning cells capable of obtaining an inexpensive, high quality and unique product.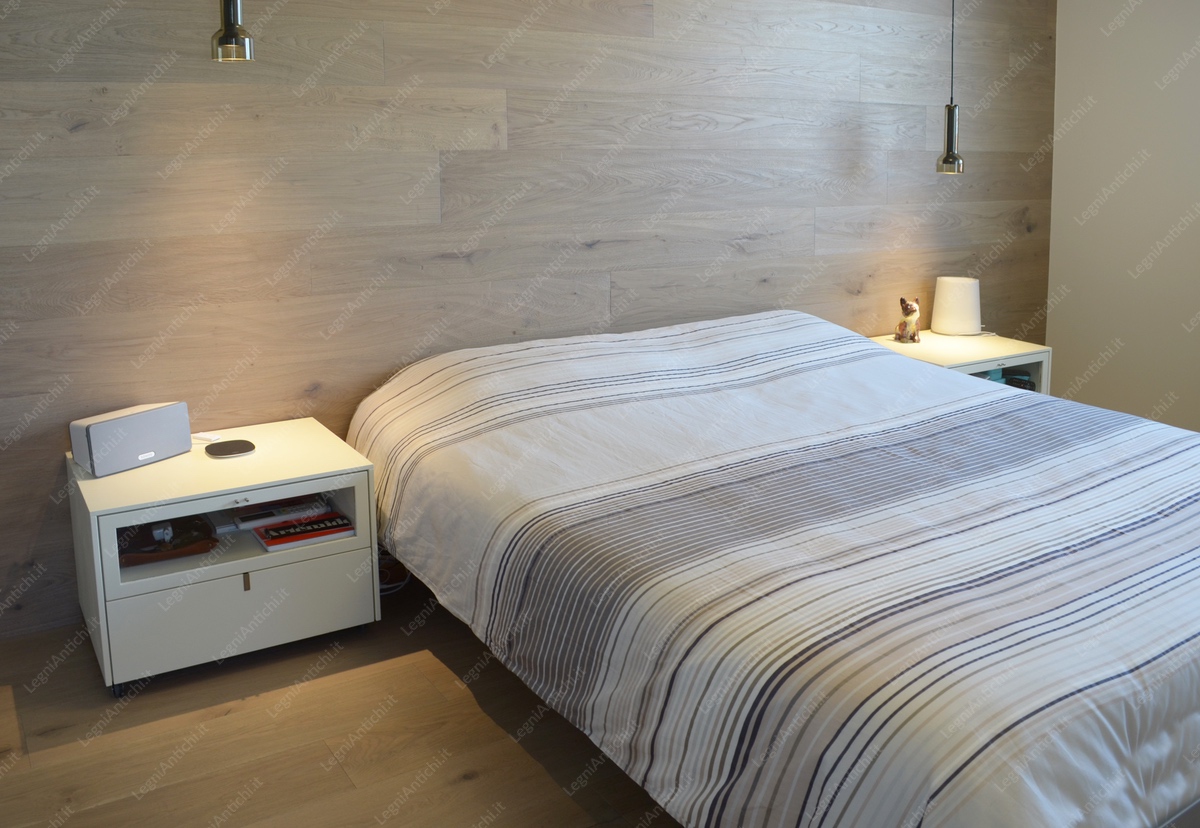 Parquet in Elm wood and continuity on the wall