Our partnership with GreenPea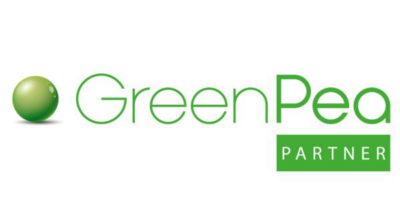 Our commitment to the Environment
We share with GreenPea the commitment to sustainability, the will to produce and consume in harmony with Nature, building aesthetically beautiful and durable products.
Through the constant study activity and the progress of wood technology, our company, for generations, has improved the production of wooden strips, which can be used for floors, coverings and furnishing accessories.
Our products come from the collection of wood abandoned in the area, from trees that have fallen due to natural causes, or boards and beams recovered from collapsed houses or farmhouses.
To give exclusivity and uniqueness to the "pieces of wood" we have returned to manual processes and the use of slow techniques, in order to give a natural look to our creations.
Sustainability and Made in Italy
Our production is absolutely certifiable as "km0" and Italian; in fact, neither semi-finished nor finished products are imported abroad, but our "timber collectors" and "hunters of fallen trees" operate within a radius of 30 km from the company.
Our goal is to maintain the sustainability of the entire production cycle. To this end we use, for example, small wood waste to fuel the boilers for the production of energy inside our sawmill, with the consequent emission of clean fumes, without the combustion of hydrocarbons in the atmosphere.
The adhesives that we use in some cases for fixing wooden floors are chosen from among the solvent-free ones, products that are free of volatile substances, which can be harmful to human health.
Our company was a partner in the construction of the GreenPea shopping complex, supplying all the material used for the wooden floors of the sales areas. Reclaimed wood, treated in a deliberately "rough" way, which has given the environment a very natural and warm materiality, in stark contrast to the technological aspect of the ceilings.
Inside the structure, our company corner is located on floor 1, Home – Living & Home department, where you can view some of the samples of our tables.
"Wood is never completely owned, it is simply kept and handed down"